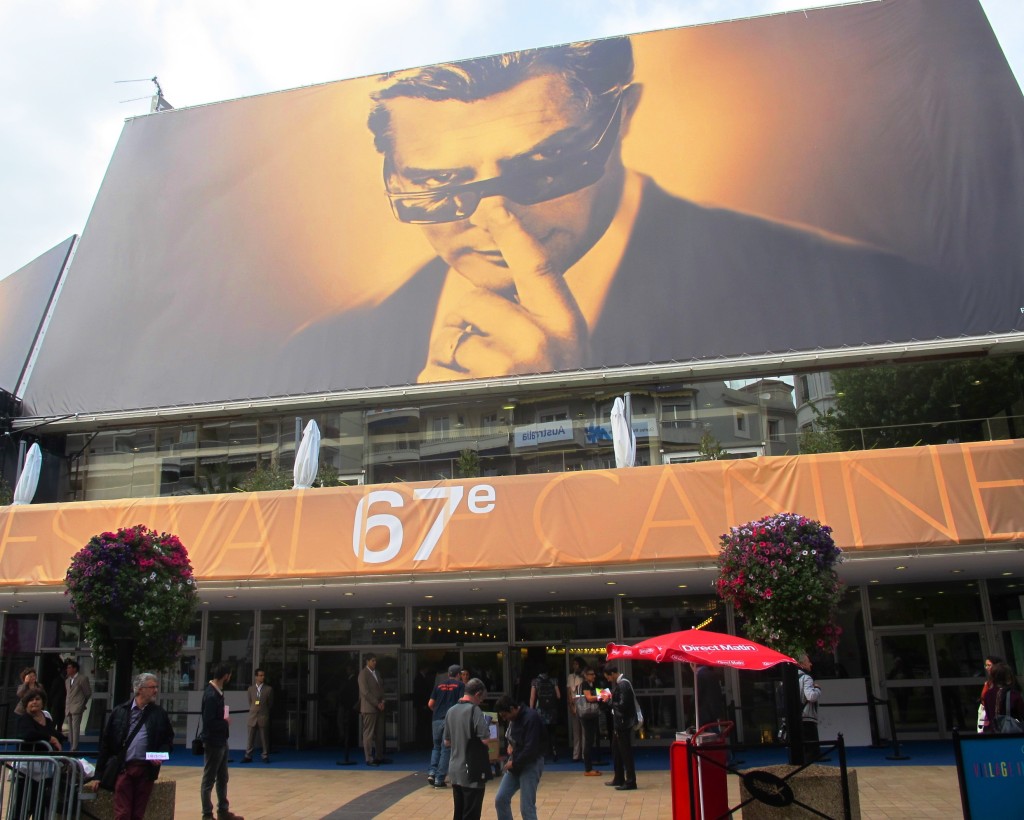 Je crois que j'ai toujours aimé les films qui ont gagné la Palme d'Or. J'ai beaucoup apprécié le film victorieux l'année derrière, La Vie d'Adèle – Chapitres 1 & 2 (malgré que j'ai eu très faim pendant la projection et peut-être est-ce la raison pour laquelle je fus impressionnée par les scènes avec des spaghetti bolognaise).

Ich glaube ich habe noch nie einen Film gesehen, der die Goldene Palme gewonnen hat, den ich nicht mochte. Den Vorjahres Gewinnerfilm Blau ist eine warme Farbe fand ich super (auch wenn ich super hungrig im Kino war, was vielleicht der Grund dafür war, dass die Spaghetti Bolognese Szenen einen bleibenden Eindruck hinterliessen).

I cannot recall seeing a film that won the Palme d'Or that I did not like. I loved last year's winner Blue is the Warmest Colour (even though I was super hungry when I saw it which is maybe why the spaghetti bolognaise scenes left such an impression with me).


Deux personnes sur trois que l'on croise n'importe où à Cannes portent (fièrement) leur accréditation autour du cou. La démarche de chacun est enthousiaste et légère. Cela semble être un défile de mode mais l'atmosphère reste positive, joyeuse et contagieuse.

Zwei von drei Menschen die einem in Cannes begegnen tragen (stolz) eine Festival Akkreditierung um den Hals. Der Gang der meisten ist leicht und federnd. Man mag das als Jahrmarkt der Eitelkeiten empfinden aber die Atmosphäre ist äußerst positiv, fröhlich und ansteckend.

Two out of three people that cross your path anywhere in the small town of Cannes will (proudly) carry a festival accreditation around their neck. Everyone's steps are light and springy. It may be a vanity fair but the atmosphere is utterly positive, joyful and infectious.