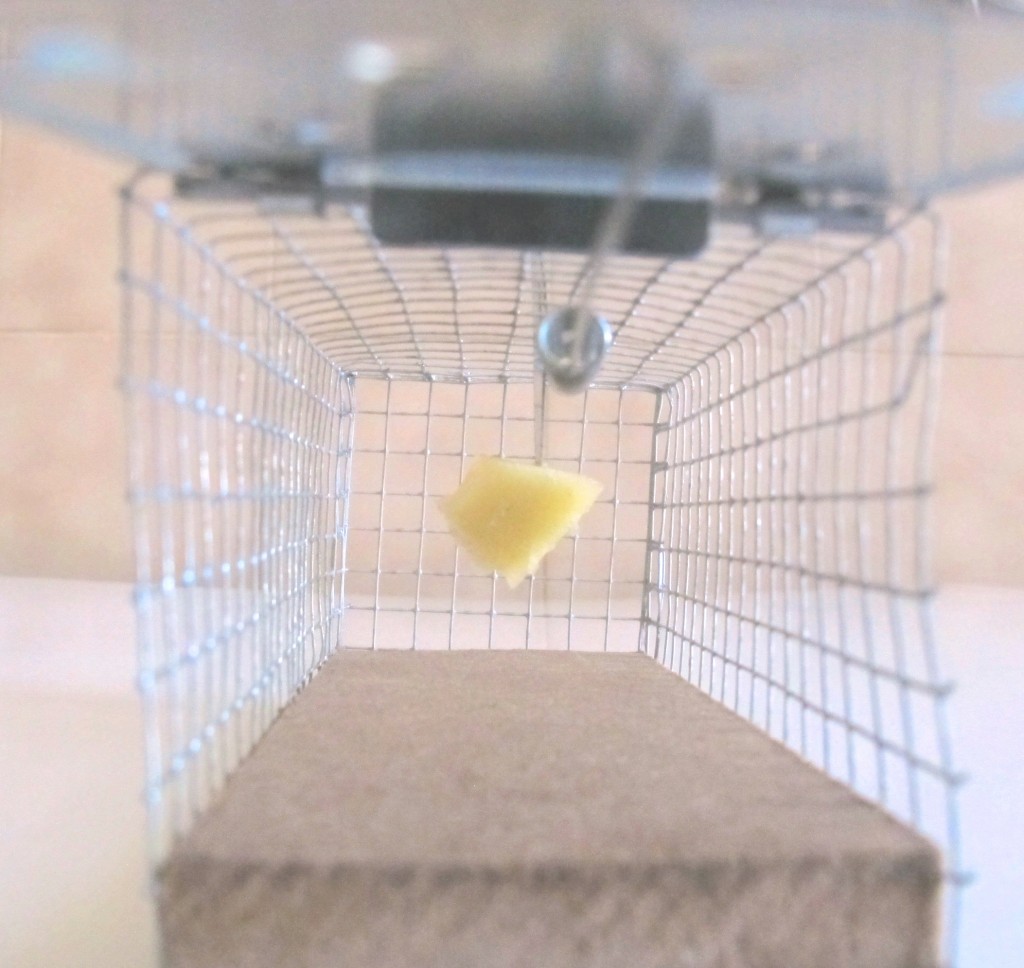 Système D(ébrouille) est une expression très fréquente en France. Le système s'applique à toutes situations qui demandent une solution peu conventionnelle pour réparer, arriver à, éviter ou empêcher quelque chose. La petite souris que j'essaye d'attraper connait le système D mieux que moi apparemment. Mais fais gaffe petit Mr. Ratatouille, avec "Trick 17″ l'équivalent allemand du "système D" je vais t'attraper.

System D(ébrouille) (D steht für das Verb "se débrouiller) ist ein Ausdruck, der in Frankreich häufig benutzt wird. Das System findet in all den Lebenslagen Anwendung, in denen ein unkonventioneller Weg gefunden werden muss etwas zu reparieren, zu erreichen, zu vermeiden oder zu verhindern. Die kleine Maus, die ich versuche zu fangen, scheint das System besser als ich zu verstehen. Obacht, kleiner Mr. Ratatouille, mit Trick 17 krieg ich Dich!

System D(ébrouille) (D stands for the verb "se débrouiller") is a term which is frequently used in France. It applies to all sort of situations in which you have to find an unconventional way to fix something, achieve something, avoid something or prevent something. The little mouse I am trying to catch seems so know the famous system D better than me. Watch out little Mr. Ratatouille, I am applying "Trick 17″! Trick 17 is the German version of System D.